Staircase Design and Manufacture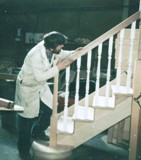 Staircraft Joinery was established in 1982 when Len Hewitt (having being a stair builder since the 1960's) decided to start his own business with his first workshop in Coventry city centre, then progressively moving to bigger premises, until 1985 purchasing the current building which is still used today. This is the very same building in which he served his apprenticeship all those years before when learning his trade.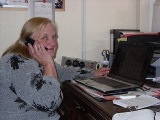 Please take a look around our web site and see some examples of our work on the gallery page and what our customers say about us on the recommendations page. We have chosen these letters from loft conversion companies as they have purchased many staircases from us and we feel they were in the best position to comment on our work.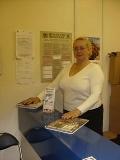 If you would like us to quote you for a staircase please print the enquiry form and complete it and then forward to us via post, fax or email. Any difficulties in completing this form please contact the office on 02476 667090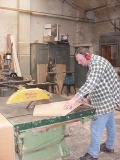 We produce all types of staircase in many different timbers and have served thousands of local builders, loft converters, property developers, basement converters and domestic customers over the years. We do not aim to mass produce our products (although we do cater for small production runs) and so can offer the time to discuss each and every staircase in detail, offering advice on design, building regulations and possible solutions to problems often encountered on building projects.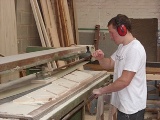 When we have your details, sizes, type of materials required etc we can than forward a quote to you (which is valid for 90 days). We will then set out your stairs (on paper) to see how they fit and that they comply to building regulations. We shall discuss this and check everything with you before any manufacturing takes place.

We now produce a made to measure staircase that is aimed at the DIY enthusiast. it has many features which mean it is easier and faster to fit then a traditional staircase and which still complies with building regulations.

Benifits include the following items :-

A) Open plan - no need to spend a day with plasterboard and compound shapes in expanded metal to cover the back of stairs and this can also increase headroom.

B) Fits any corner - most staircases are made at a 90 degree angle and need professional alteration if an existing wall is not properly square.

C) Plant-on balustrade - this allows a narrow flight to have maximum unobstructed width.

D) Ease of installation - the staircase does not need any extra components to assemble it, no loose parts such as risers, treads or posts to struggle with when positioning the staircase. Balustrade is added after the carcase has been fixed.

These staircases are available in straight sections, single and double winders. So there is a DIY flight to suit all applications.

We also have in stock standard flights available in two widths, 750mm and 840mm and are also made to the same specification as our made to measure flights which have 25mm MDF treads and plywood risers.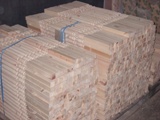 We can supply various types of softwood balustrade from stock.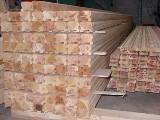 Our balustrade can be purchased by the foot should you require it for those smaller jobs as buying in set lengths is wasteful and uneconomical.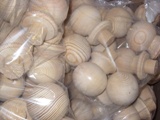 We buy in bulk so that we can pass on to you the customer the best possible price available.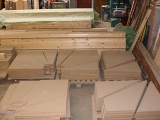 We pre-manufacture and keep a good stock of materials & components to ensure the best turnaround time possible.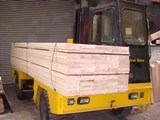 We source products from many different suppliers to ensure good quality materials and components that are used in the production of our staircases.

You can reach us at 02476 667090 and by fax on the same number or email us at info@staircraftjoinery.co.uk. We look forward to hearing from you.